thebigword stands with Ukraine
thebigword has had a long-standing relationship with the Ukraine, providing the military and citizens of country with interpreting support throughout the years. To see the events that have taken place in the past week have been deeply upsetting to us all and we are committed to supporting Ukrainian refugees with access to language services.
thebigword will be donating 5,000 minutes of Telephone Interpreting to charities supporting Ukrainian refugees. Our dedicated network of Ukrainian speaking linguists in the UK will also be volunteering their skills and time to help support the cause.
If you are a charity or organisation who is supporting Ukrainian refugees, please submit your details on the form below so we can provide you with an access code for our Telephone Interpreting app.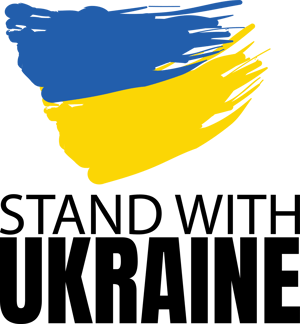 OUR WORDSYNK TI APP
How can Telephone Interpreting help?
In emergency situations, time is critical and a quick solution is paramount.
With telephone interpreting, you can connect to an interpreter within a matter of seconds. This is powered through our WordSynk TI application, which enables instant access to interpreters on your phone, 24/7/365.